Process optimisation in the Real Estate Management sector
In the ever evolving landscape of real estate management, we offer you technological support and model solutions to optimise your processes. This means you can save both time and money, focusing on the actual needs of your business and achieving the goals you have set out.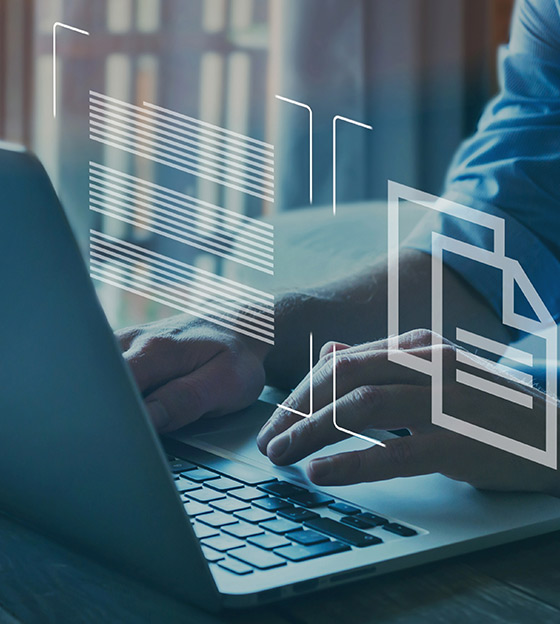 Benefits:
Receipt and digitisation of real estate files including the drawings they contain.
Uploading files on an electronic content management platform – Content Services. This way, you can give valuers access, allowing them to carry out and submit their valuations.
Dynamic Workflows with case assignment and case management procedures.
A certification solution is available for the original documents accompanying a property through Blockchain hashing solutions, reducing the risk for buyers.
Video-shooting of high-end real estate properties and creation of Virtual Walkthroughs – a great tool for real estate promotion.