Confidential Destruction of large volumes of files
We perform the process in a highly secure and confidential environment equipped with shredders, having all necessary statutory permits for its operation.
The destruction of each material is carried out according to its type, while the level of destruction is determined by the sensitivity of the archive itself, as well as your individual needs.
The destruction of paper archive is carried out via Industrial Shredders, typically belonging to a class 2 DIN "P-3" level, according to the "DIN 66399" standard, which provides for multiple levels depending on the size of the destruction.
In addition to printed archives/documents, other materials may also be destroyed, such as:
CD/DVD
Memory Sticks & Cards
Sim Cards
Credit cards
Mobile phones
Hard Drives
and other Electronic hardware
Hard drives can also undergo degaussing.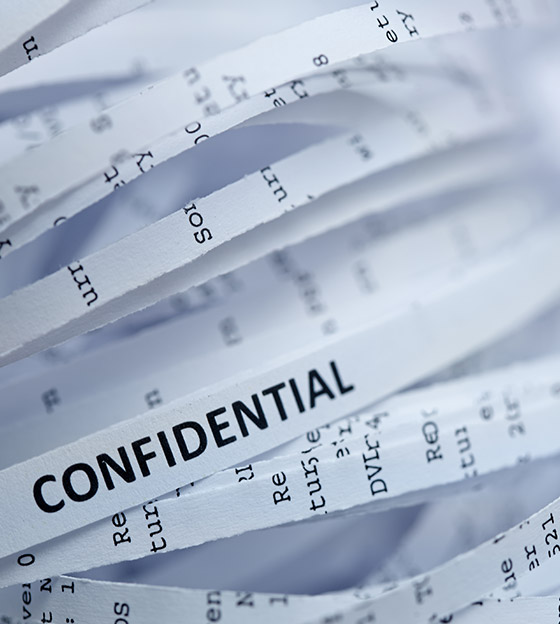 Safety bins are provided for the collection of documents for confidential destruction.
In order to facilitate the management and destruction of files, we provide you with Confidential Waste Bins and we undertake their placement in your company. These custom safety bins feature a slot for placing and storing documents inside them. The subsequent extraction of documents is not possible, as each bin is securely locked and has a slot with a security seal.
This Service enables you to upgrade the security of your company's information, as there is a continuous chain of custody for the archives from the moment their confidential destruction is decided, until the moment they are destroyed and the confidential destruction certificate is issued.