Records Storage and Management
We store and manage your physical archive material in the most secure and efficient way possible. The material is stored under optimal conditions and with absolute safety, at the company's 7 Administrative Centres, which have been built in accordance with the industry's leading security practices.
Your Company's archive is managed by our highly qualified and skilled staff with many years of experience in handling even the most demanding requests.
The Procedures
Our consistent and reliable procedures ensure that we can successfully respond to the specific needs of your archive material. Working in close collaboration with you, we mutually agree on the desired safety levels and response times.
Easily, directly, safely.
Packaging and transport of your archives to the Administrative Centres.
Safe storage in facilities specially designed for archiving and equipped with state-of-the-art security systems.
Creation of a detailed electronic register for the archive, so that your material is fully recorded, traceable and manageable.
Posting the register on ArcWiz®, the Customer Request Service platform which has been developed by our Company to support the day-to-day needs of our collaboration and to ensure compliance with the General Data Protection Regulation (GDPR).
Processing of requests for the management of archival units throughout their entire life cycle, which includes, but not limited to, requests for temporary retrieval with delivery of physical archives, online posting of digitised documents or requests for their final retrieval and destruction.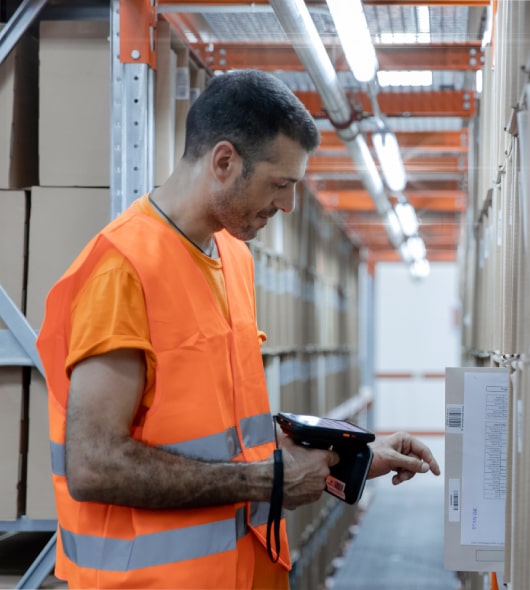 Folder level storage
The archive storage solution at a folder level enables the storage of the archive on open shelves. This allows us to respond to the special management needs of even the most active files, having easy access to them at any time.
Organisation of file management at your premises
If you prefer to have the archive at your premises, we offer consulting services for its proper organisation and recommend procedures to improve its management. This way, you always have efficient and effective procedures regarding your archive.
In addition, our specialised staff can offer you support at your premises, with document and file archiving, as well as with on-site digitisation services, in constant flow or on demand.
Creation of a mapping system for storage media/shelves using barcodes.
Electronic recording of your files.
Management of recovery requests via the ArcWiz® platform.