Our News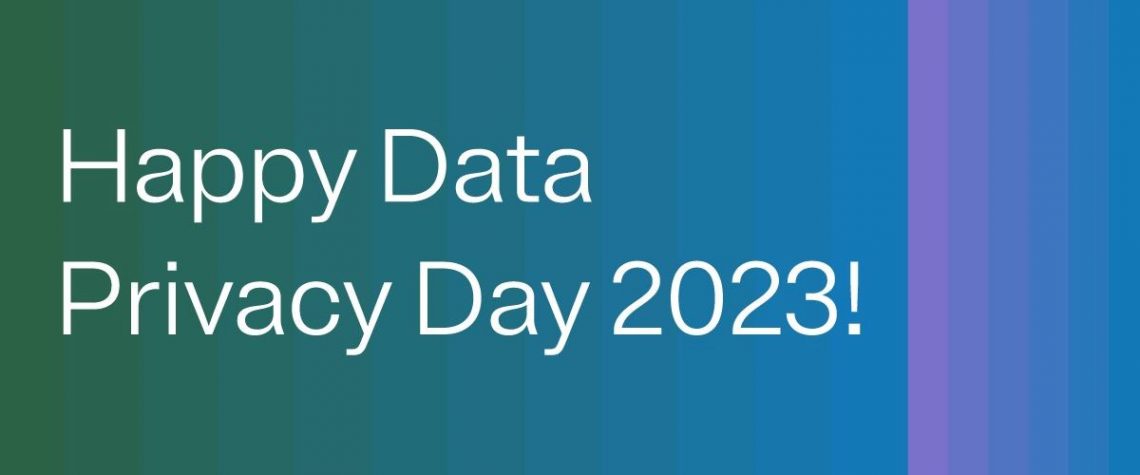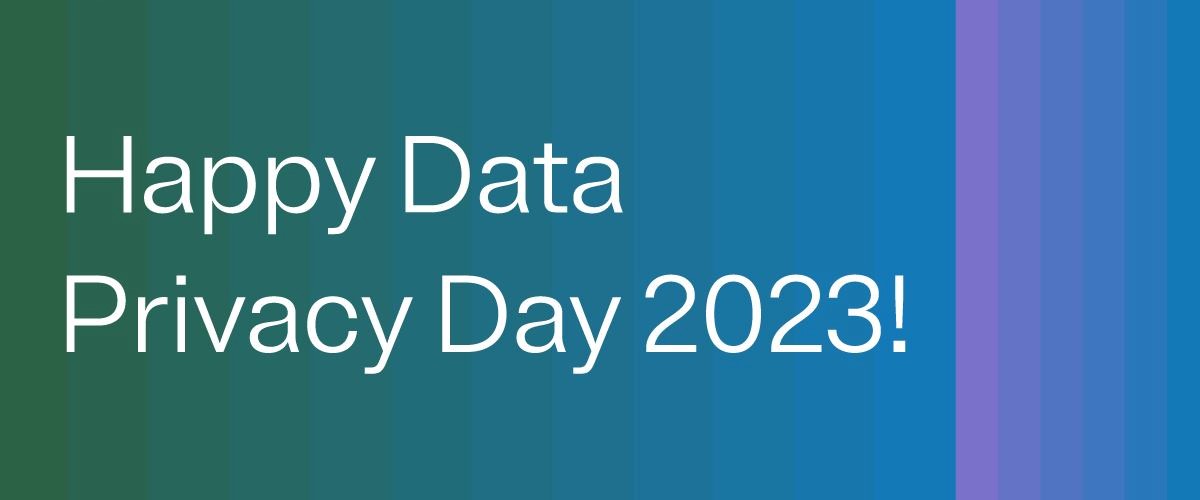 This year will mark the 16th annual celebration of Data Privacy Day and so much has changed in the privacy and data protection landscape in those 16 years.
Introduced by the Council of Europe on April 26, 2006, Data Protection Day is an annual celebration of privacy and data protection best practices.
With each passing year, the privacy landscape becomes more complex. At times, navigating the online world can feel perilous – individuals and organizations must consider more requirements than ever before. That's why Data Privacy Day represents such an important moment on the calendar for businesses and individuals alike to pause and take stock.
Archeiothiki partners with OneTrust to provide automations that help you better understand data across your business and build your GDPR framework.
Here is your guide to celebrating Data Privacy Day 2023.
Last week, the Archeiothiki's team traveled to Stuttgart, Germany as part of their training on the leading Electronic Document and Content Management (ECM) platform, ELO Digital Office GmbH.
Our team had the opportunity to gain additional knowledge regarding the automated workflows supported by the following ELO Business Solutions:
ELO HR Recruiting: Evaluation and recruitment of candidates.
ELO HR Personnel File: Creation of employee's electronic documents personnel file.
ELO Contract Management: Creation, approval and contract management during all stages of its life cycle.
ELO Sign: Digital signature of any document.
ELO Learning: Creation and delivery of training material to employees over the web.
ELO Knowledge: Communication and access business knowledge.
Hands-on practice in the new technologies developed by ELO.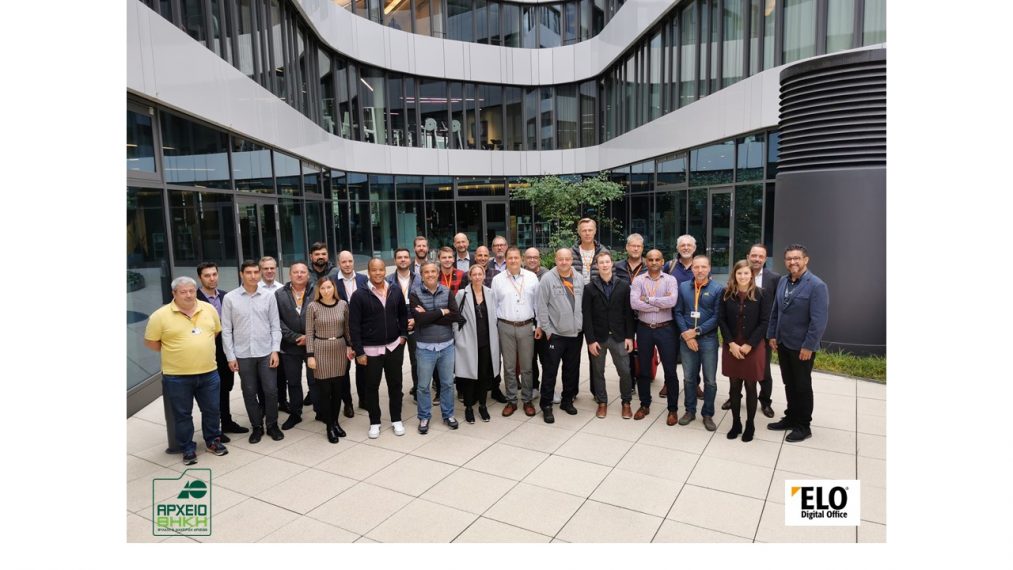 We are grateful for the hospitality and we are looking forward to implementing the new knowledge we have gained on our customers!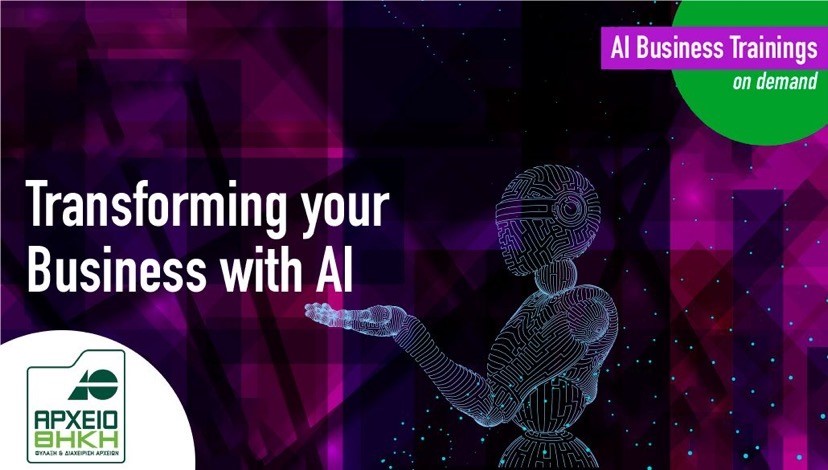 The R&D Team of Archeiothiki had the chance to participate in a highly interactive full day workshop, together with the experienced professionals of ahedd Digital Innovation Hub of Demokritos. During this workshop, the team had the chance to rethink its strategy, validate its AI roadmap and overall R&D strategy, exchange thoughts and ideas which eventually led to concrete actionable items that the team is already working on!
This workshop only inaugurated our collaboration with Demokritus and ahedd Digital Innovation Hub.
We are looking forward to continuing working together!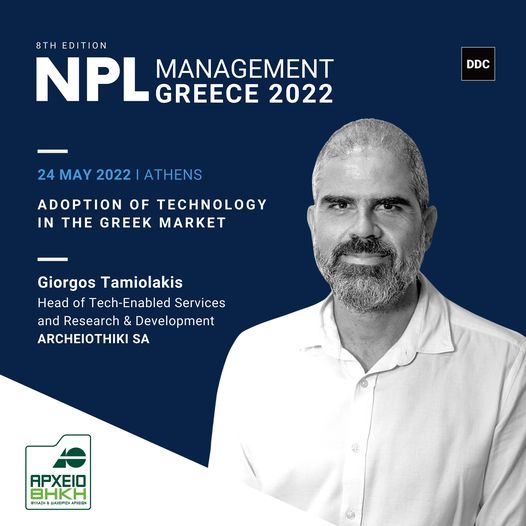 We were excited to be represented at the recent NPL Management Greece conference by George Tamiolakis, Head of Tech-Enabled Services and R&D.
George had the opportunity to exchange views with local and international field experts in an extremely vivid panel discussion.
We would like to thank the DDC Financial Group for organizing the event.
If you are also interested to hear about the current and future tech trends facilitating debt management, the discussion is now available on YouTube: Adoption of Technology in the Greek Market
The Challenge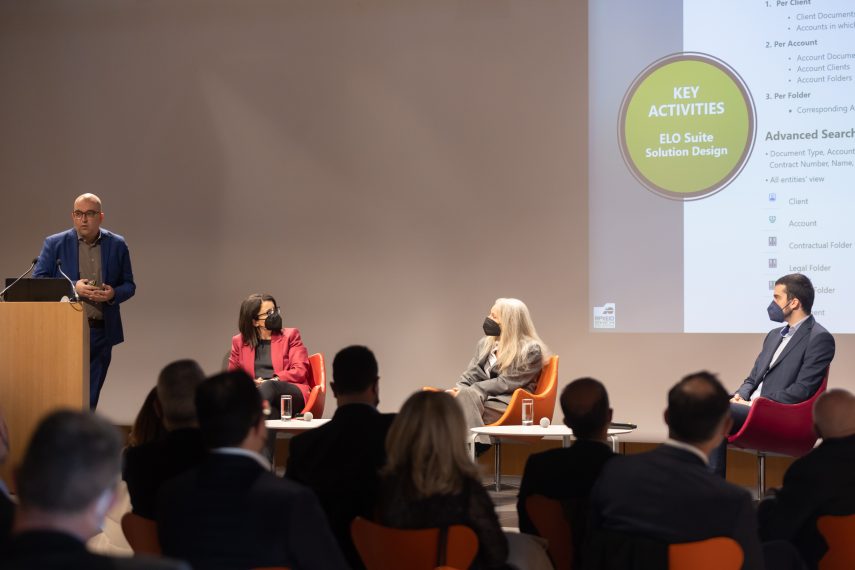 Within 2021 Archeiothiki was asked to deliver a project with the below mandate:
to massively examine a large volume of digitized documents related to a Non-Performing-Loan portfolio,
to identify the presence of particular documents embedded within bulk digitized pdfs,
to recategorize particular document categories in a reliably way,
to isolate and recategorize specific documents identified in clearly defined digital folders,
to consolidate information from different sources in one Electronic Content Management Platform (ECM) repository.
The request stemmed from a client with a large digital archive that was not digitized to the level of granularity required, resulting in an overall hazy image of the portfolio.
The Solution
Archeiothiki designed and implemented:
1. A sanitization of selected portfolio documents with the utilization of Archeiothiki's in-house Artificial Intelligence Product Suite. Particular focus was given to document indexing and retrieval, allowing access to the information contained in the portfolio, not previously accessible to the end-user with an accuracy that overall exceeded 95%.
2. A tailor-made solution, developed on ELO, one of the world-leading ECM Suites, particularly for the import of all portfolio documents, in a user-friendly fashion, rendering all crucial information easy to retrieve and process.
A glimpse of the project size:
οver 100.000 accounts,
οver 2 million files,
οver 11 million pages.
A glimpse of the project complexity:
designing and customizing an end-to-end mechanism for automated categorization and PDF splitting,
οffering metadata-driven, robust views of the document archive,
migrating more than 2 million documents matching all accounts and relevant data, deriving from diverse sources,
implementing a new, more granular but succinct categorization of the processed content,
creating efficient workflows for the receipt and processing of future physical and digital documents.
The Outcome
a quantitative and deeply qualitative portfolio reformation,
an increased level of granularity,
a clear and organized view of the portfolio archive,
a one-stop, smooth UX through the ECM Suite, with a friendly look and feel and consistent navigation experience,
improved document retrieval timelines to optimize execution of activities,
fast, targeted user navigation experience,
the ability to drive strategy, leveraging the contents of the document archive and preventing any misinformed decisions.
With the use of new technologies, we were able to compress a project that would require more than 3,000 man-days of manual work to 45 man-days of development by our AI engineers.
We express our sincerest thanks to all our partners for giving us the opportunity to involve ourselves in such a uniquely complex project and for their invaluable contribution to its successful implementation.