NPL Management Greece 2022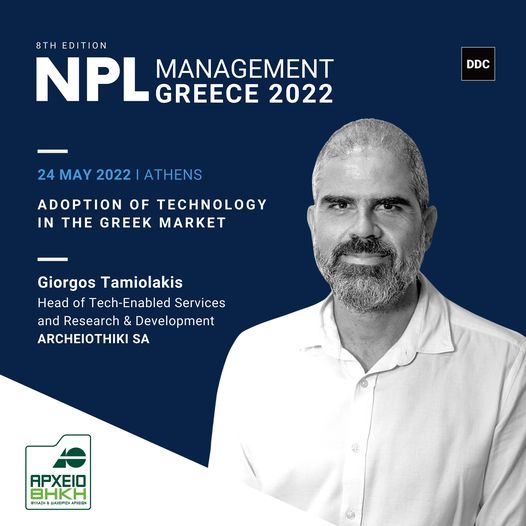 We were excited to be represented at the recent NPL Management Greece conference by George Tamiolakis, Head of Tech-Enabled Services and R&D.
George had the opportunity to exchange views with local and international field experts in an extremely vivid panel discussion.
We would like to thank the DDC Financial Group for organizing the event.
If you are also interested to hear about the current and future tech trends facilitating debt management, the discussion is now available on YouTube: Adoption of Technology in the Greek Market