Continuous Training of our Executives
Last week, the Archeiothiki's team traveled to Stuttgart, Germany as part of their training on the leading Electronic Document and Content Management (ECM) platform, ELO Digital Office GmbH.
Our team had the opportunity to gain additional knowledge regarding the automated workflows supported by the following ELO Business Solutions:
ELO HR Recruiting: Evaluation and recruitment of candidates.
ELO HR Personnel File: Creation of employee's electronic documents personnel file.
ELO Contract Management: Creation, approval and contract management during all stages of its life cycle.
ELO Sign: Digital signature of any document.
ELO Learning: Creation and delivery of training material to employees over the web.
ELO Knowledge: Communication and access business knowledge.
Hands-on practice in the new technologies developed by ELO.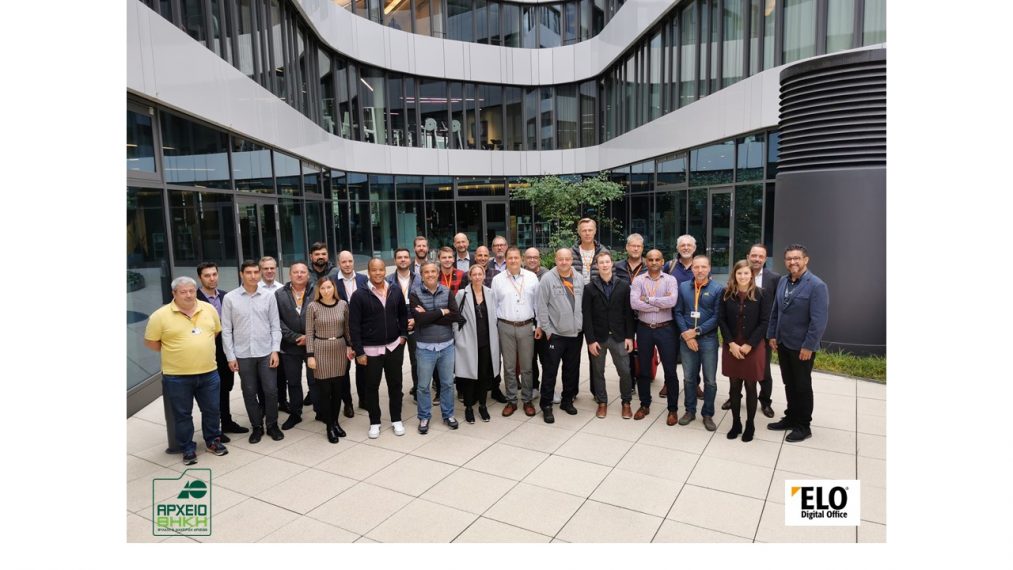 We are grateful for the hospitality and we are looking forward to implementing the new knowledge we have gained on our customers!